Barrique, Matching Perfect Food with Exquisite Wines
Huanshi Dong Road is for most expats the center of Guangzhou's night life, with dozens of bars, clubs, and restaurants selling western food. But if you walk down Xiatang Xi Road you'll discover a much quieter and stylish
atmosphere which now welcomes Barrique, a new concept restaurant run by Rolf Olofsson.
First opened in Sweden in 2004, Olofsson's restaurants have always focused on a large choice of exquisite wines which match perfectly his original menu. In 2009, he decided to export his concept and try it on the world's most
demanding eaters here in Guangzhou, one of the world's food capitals.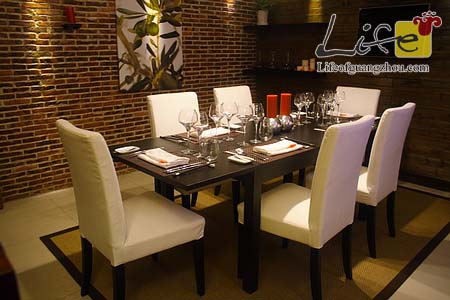 Since September 2009, Barrique has been making a name for itself offering over one hundred different wines, a selection which should soon increase to nearly five hundred wines. Olofsson personally chose all the wines on his
menu, traveling around Europe and trying thousands of wine. "It is very similar to the tea culture in China, every wine is unique. It takes at least 5 to 10 years to make a good wine." He also remarked the Chinese market offers a
large potential for wine producers as the beverage only represents 5% of drinks sold in China whilst the ratio is about 50% in Sweden. Being an excellent "matchmaker" for food and wine, he never buys a wine without trying and he
believes what there are no "best wines", only favorite ones.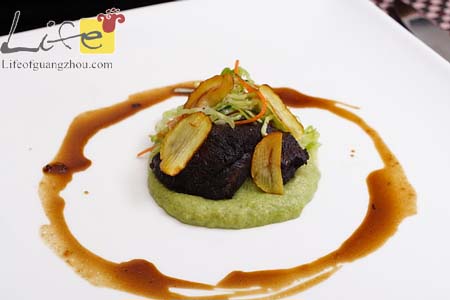 In addition to wines, the key to the success of Barrique is undeniably its food presented by Gustav, the talented and modest Executive Chef of the restaurant. Gustav has been in Guangzhou for eight months and has visited many
local restaurants. "European cuisine is so different from Cantonese cuisine, so I want to bring diners a new gourmet experience."
With a seating capacity of 150 people and 8 VIP rooms, Barrique is no small restaurant; but with such an elegant decoration designed by the wife of the owner who is an artist from Europe, intimacy has been preserved.
Add: 2/F Block A, Jin Lu Villa #87 Xiatang Xi Road, Guangzhou.
Tel: +86 20 8363 8363
Fax: +86 20 8363 8362