Zhejiang Jiaxing Tongxiang Puyuan wool Market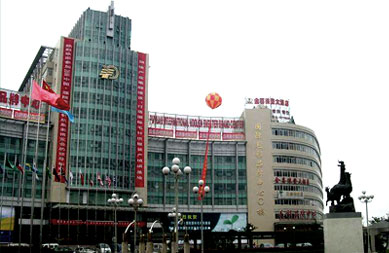 Zhejiang Jiaxing Tongxiang Puyuan wool Market, founded in 1988, after 18 years of renovation and expansion, sweater trading 11 shops of 6000, supporting facilities wool textile raw materials market, yarn market, the accessories market, knitting technology development center, logistics center, the terminal discharge center, woolen knitwear testing center and human resource service center.
In 2005, the the Puyuan logistics center Sinotrans sweater 190,000 tons, the market turnover of 11.3 billion yuan, year after year ranks the first of its kind nationwide market, has become the information and logistics center of knitted garments, sweater industry leader. "
At present, the market the Central Business District area of 350,000 square meters has begun to take shape: Puyuan sweater Brand Center, World Trade Center, International Trade City, the International Trade Centre and the Jin Mao Tower, set Exhibition, office, trade, e-business, office, sweaters are displayed in one. Matching with the central business district, an area of nearly 200 acres of Puyuan modern logistics warehousing center is under construction.