Yimei Plaza Hotel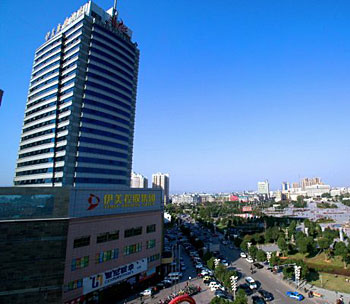 Providing elegantly-decorated guestrooms, the 28-storey hotel is ideally located in the heart of Yiwu. The Yimei Plaza Hotel is 15km from the Yiwu Domestic Airport and five kilometers from the Yiwu Railway Station. Centrally located, the three-star hotel is close to the Xiuhu Square, as well as many shops, restaurants and entertainment outlets. Guests are close to the many international commodity markets, financial institutions and business addresses. It is also just three kilometers from the Yiwu Exhibition Center. The onsite restaurant serves Chinese cuisine in an elegant environment. The hotel is ideal for business and leisure travelers seeking modern accommodation in the bustling heart of Yiwu.
Open 2005
Address: No. 128 Middle Cheng Zhong Road,, Yiwu, China
Postcode: 322000
Fixed-line phone: 0579-85278888
Fax:: 0579-85278999
Transportation: To the airport: 10km
To the railway station: 2km
To downtown: 12kmHotel amenities:
Meeting Room, Business Center, Salon, Restaurant, Cocktail Bar.
Yimei Plaza Hotel Location: near to downtown and shopping center
Website of the hotel: http://www.yimeihotel.com