Hao Chi Gourmet Restaurant
The Nation's Specialties All In One Place
Shrimp Wonton Noodles in Soup
Cantonese Stir-fried Rice Noodles with Sliced Beef; Xinjiang Fried Chicken with Pepper and Potato; Sichuan Boiled Beef with Chili, Stir-fried Noodle Shanxi-style; Milk Tea Hong Kong Style, these different snacks come from across the nation; you'll have the chance to taste them all in the same restaurant: Hao Chi Gourmet Restaurant.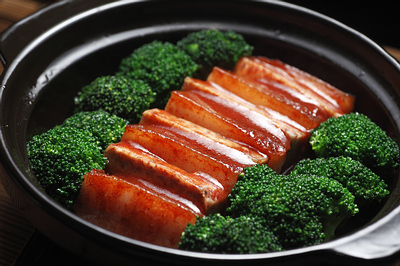 Located on the second floor of Crown Plaza in Guangzhou's Science City, Hao Chi can seat 68 people is a typical Cantonese setting. Like a never-ending show, the open kitchen is a like a stage for dinners to admire the dexterity and skill of the chefs.
Dishes start at RMB 8. Average price per person: RMB 50.