Luqiao Commodity Market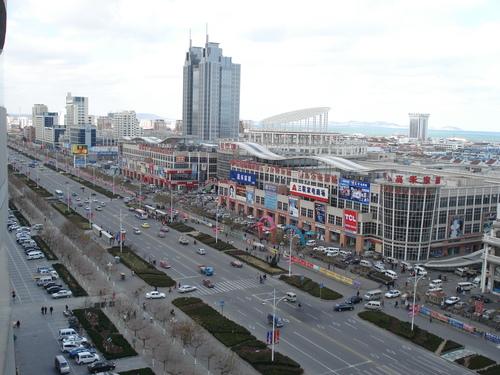 Luqiao small commodity wholesale market was built in June 1982, one of the country's first small commodities market, the market covers an area of 44,000 square meters, construction area of 39,000 square meters, fixed pitch of 3030, business households of more than 4,500 people, the annual turnover 5.8 billion. Market east, west, footwear, comprehensive four trading, operates mainly in department stores, footwear, bags, knitwear, cotton cloth, curtains, bedding, toys, craft gifts, wool, clothing, and other 15 categories, more than 20,000 kinds of commodities. January 8, 2003, in support of all levels of government and administrative departments, the establishment of road and bridge small commodity wholesale market.
Today, throughout the Luqiao, there are more than 70 of the China Commodity mall, small commodity wholesale market as the leading professional market, road and bridge gradually formed a category consisting of a daily industrial market, the market of production factors of production and market complete market town.
East Trading range: upper and lower layers
Layer of operating department stores, toys,
Layer 2 business clothing
• footwear trading
Business shoes, socks
• West trading
Operate curtains, bedding, bags, wool
• integrated trading
Business shoes, apparel, department stores