The 24th Guangzhou International Gifts & Houseware Show 2012

Approved by: Department of Foreign Trade & Economic Cooperation of Guangdong Province
Sponsored by: Guangzhou Xinghui Trade Exhibition Co., Ltd.
Received by: Guangdong Enterprises Association for Foreign Economic Cooperation
Supported by: China National Light Industry Exhibition Center
Chaozhou Ceramic Industry Association
Shenzhen Gifts & Crafts Association
Chaoan Stainless Steel Products Industry Association
Date: Aug.9-11, 2012
Venue: Phase C, China Import & Export Fair Pazhou Complex, Guangzhou
Holding period: Twice a year
Exhibition area: >20,000㎡
Expected Units of Exhibitors: 1000
Category: Household commodities, gifts & presents, home decoration & furnishings
Objectives of Invitation: Industrial manufacturers, suppliers, importers & exporters, wholesalers, agents, retailers, handicraft designers, department stores, chain stores, gift shops, mail order companies, electronic order companies, private collectors, online shopping companies, franchised chain stores, purchasing offices, industrial chamber of commerce, commercial departments of foreign embassies in China, other consumers, etc.
Tel:+8620 3825 0412 +8620 3825 0413
Fax:38250932
Webside: www.gh-show.com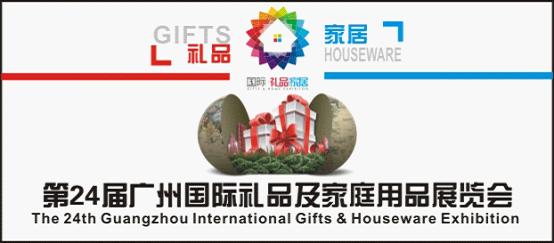 Exhibition Profile
The Guangzhou International Gifts & Houseware Exhibition, launched by Guangzhou Xinghui Trade Exhibition Co., Ltd. in 1998, is held twice per year (Spring Show in March and Autumn Show in August) and is one of the international gifts & houseware exhibitions with the longest history, largest number of people and most active turnover in South China area. The exhibition attracts excellent exhibitors in the main gift production areas from Guangdong, Zhejiang, Shanghai, Fujian, Shandong, Hong Kong, Taiwan, Japan and Korea per year. Many enterprises catch this golden opportunity to display their new products to domestic and overseas buyers, collect information, get to know buyers and obtain orders through the marketing promotion platform.
The number of professional buyers reached 22,000 and the international audience 1,370.
The "Creative Houseware Zone" offered a highlight in the show and attracted great attention from media and gift industry. Over 40 mainstream media including Guangzhou Daily, Yangcheng Evening News, Sothern Metropolitan Daily, New Express Daily, Guangzhou Metro Daily, Shenzhen Special Zone Daily, Shenzhen Economic Daily, Shenzhen Jingbao, Wenweipo, Ta Kung Pao, Macao Daily, Shanghai Xinmin Evening News, Jinan Daily, Xinhua Net, Sina Net, Tencent Net and NetEase reported the show. The audience mainly came from the Chinese Mainland, Hong Kong, Macao, Taiwan, European & American countries, Japan, Southeast Asian countries, Russia, Brazil and India and Russia.
The show covers more than 20 industry categories including houseware, small household appliances, healthy technology gifts, boxes, tableware, office stationery, beauty related products, ceramics craftwork, leather products, accessories and leisure & tourism products with over ten thousand subcategories, closer to the actual living needs of people.