Green Island Restaurant -- A Nice Natural Treat
Sitting in almost any Green Island's restaurants will provide diners with a relaxing enjoyment of Nature, as they are all located inside scenic parks or beside picturesque landscape.
Soothing and pleasant close-up views of lakes, green slopes, gardens, and lush trees, plus a wider landscape of natural openness, provide a pleasing retreat from the bustle and hustle of the city. Tables are also well placed to fully enjoy the landscape.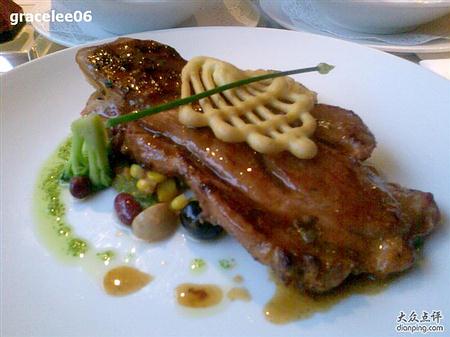 The lakeside restaurant in the Liuhua Hu Park is the most recommendable.
Compared with its delightful "green" environment, its food and drink are only mediocre, but at least the prices are reasonably on the low side, especially for beverages.
Green Island Restaurant on Zhongshan Er Rd. (iease.com.cn)
Green Island Restaurant in the Orchid Park. (Dianping.com)
Branches
Zhongshan Er Lu branch
Add: 90 Zhongshan Er Rd. opposite China Plaza 越秀区中山二路90号(近烈士陵园东门)
Tel: 8380 9378, 8380 6190
Orchid Park branch
Add: Inside Orchid Park, 901 Jiefang Bei Rd. 解放北路901号兰圃公园内
Tel: 8667 8330
Luhu Lake branch
Add: Inside the Jufangyuan Park, Luhu Rd., Yuexiu district 越秀区麓湖路聚芳园内
Tel: 8358 7892
Liuhua Park branch
Add: Liuhua Rd., Yuexiu district (near the north gate of the Liuhua Park) 越秀区流花路(流花湖公园北门) 3
Tel: 6234 466
Sculpture Park branch
Add: No. 545, Xiatang Xi Rd., inside the Sculpture Park, Yuexiu district 越秀区下塘西路545号雕塑公园内
Tel: 86351016
Dongfeng Park branch
Add: near the west gate of the Dongfeng Park, Yuexiu district 越秀区水荫路(东风公园西门)
Tel: 37597828