Yiwu ChangChun Scarf Professional Street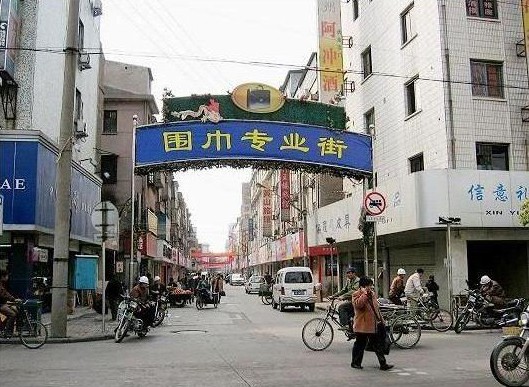 Changchun, Scarf professional street, Yiwu Yiwu Yiwu foreign trade, mainly scarves area, Yiwu has more than 3,700 households scarf business households. Apart from Yiwu local company headed by the love birds more than 300 scarves to operate large home, the professional street attracted the dozens Scarf Factory in Hangzhou, and Beijing, Shanghai, Guangdong, Inner Mongolia, Hebei, Shaanxi, Jiangsu and other places more than 100 well-known silk company to join.
After three years of development, scarves business operators continue to increase, the scarf industry has gradually formed a complete industrial chain, and domestic businessmen and Fukuda four districts scarf professional street buyers in purchasing the scarf together, forming two scarves market. These two places, every day a large number of scarves sent around the world. Data show that 90 percent of China's exports scarf from Yiwu market, worldwide sales of scarves, 80% from the Yiwu market.