Kaixin Hotel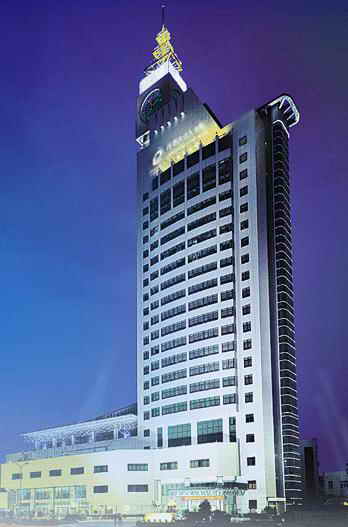 QUINTESSENCE KAIXIN HOTEL is a standard four-star international business hotel, locates in culture, finance and commerce center of 21st Century Business District. The main building of hotel has total 26 floors. It enjoys geography advantage with east to Yiwu River, west to Binwang Market, close to Binwang Passenger Station and adjacence to sports center and exhibition center. Also it is a convenient traffic converging-point of railway, highway and airport, only 1 kilometer away from Yiwu Railway Station, 15 minutes from Yiwu Civil Aviation Airport.
Hotel has 135 (suite) guest rooms include standard double room, standard single room, business suite, deluxe suite and presidential suite, assembled with computer and ADSL,
offering you with most efficient service include email receiving, business contact and information collection. Also the Hotel assigned 13th &14th stories as executive floors, provides discerning business executives with exclusively value-added services of check-in, check-out and bar.
Opened 2000 Decorated in 2006
Address: 217 Binwang Road Yiwu China
Postcode: 322000
Fixed-line phone: 86579-85566888
Fax: 86579-85566666
Transportation: To the airport: 20km
To the railway station: 10km
To downtown: 0kmHotel amenities:
Meeting facilities, business center, currency exchange, gift shop, beauty salon.
Kaixin Hotel Location: near to downtown and Clothes market
Website of the hotel: http://www.kaixinhotel.com/