There are mainly three destinations for furniture in Yiwu, that is Yiwu furniture market, Zhanqian Road furniture market and Tongdian furniture market. A wide variety and textures of furnitures are availabe at a relatively competitive price. whether you need for office or household purpose, or for Chinese traditional style or western style, they are all here. You can choose to decorate home like an ancient palace or a modern one, you can purchase whatever you need which will not fail you. Wholesale or retail!
Tongdian furniture market Increase located near No. 668 Beicun Road, Tongdian furniture market provides cheap price furniture of second hand and new ones. Chairs, beds, sofas, cabinets, etc are avaible.
Industry: beds, sofas, cabinets, coat stands, shelf, tables, desks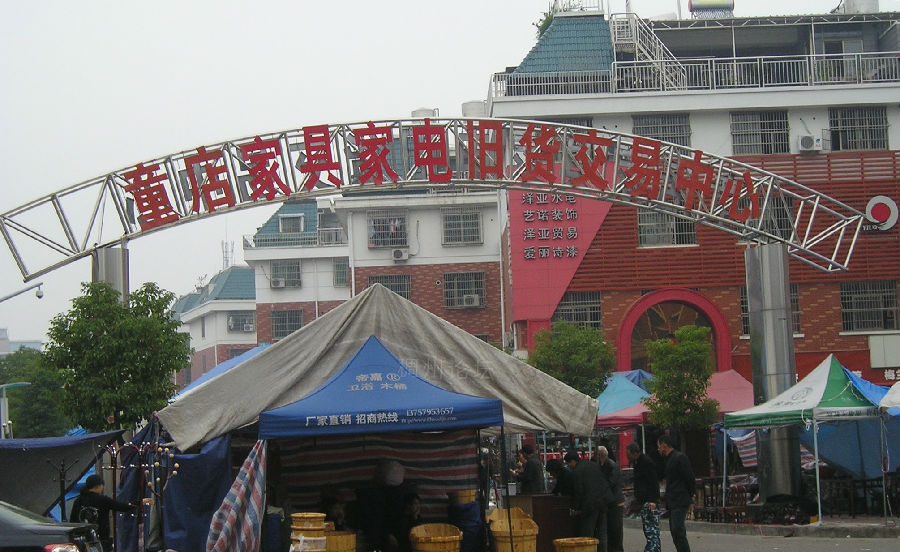 Zhan Qian road furniture market Increase Add: Zhan Qian Lu(Under street level near Yiwu old train station)
"A good option for furniture purchasing on a budget. Typical items for sale include beds, desks, sofa beds, chairs, office furniture, tables, safes and coat stands. Delivery can usually be arranged for an additional fee."
Industry: bes, desks, sofa beds, chairs, office furniture, tables, safes, coat stands