China Technology Hardware City, Yongkang, Zhejiang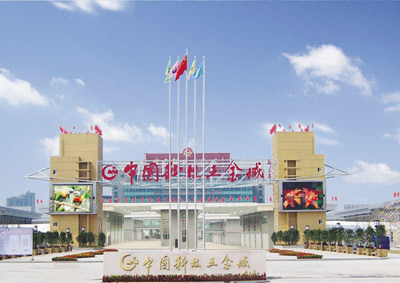 Yongkang is nationally renowned for its "hardware". The hardware industry is the pillar industry of Yongkang city has more than 10,000 hardware machinery enterprises, covering machinery, hardware, decoration hardware, daily hardware, architectural hardware, tools, hardware, small appliances and other over 10 thousand kinds of varieties.
Zhejiang Yongkang China Hardware City is China's largest and world's third hardware professional market. At present, the total market area of 1,000 acres, building area of 450,000 square meters has been built, operating stores 4,500 more than the formation of metal products, power tools, machinery and equipment and other 16 categories of trading, a collection of daily-use hardware, architectural hardware, tools, hardware and mechanical and electrical products, metal materials, machinery and equipment, decorative materials and other kinds of hardware products and related products, radiation, China and Russia, the United States, Canada, Brazil, Australia, Japan and other more than 50 countries and regions. Approach trading merchants of more than 20,000 people, the ultra-one thousand tons of Japanese goods traffic, the market turnover rate of 20% annually rising market turnover in 2002-2004 and 2004 were 12.6 billion yuan, 15.13 billion yuan and 19.2 billion yuan.