Hai Nan Ren Restaurant
With Hainan cuisine, Hainan staff and many Hainan customers, the Hai Nan Ren restaurant gives people the illusion of being on the "Coconut Island."
Located in a placid neighborhood, the restaurant overflows with authenticity. Undisturbed by the hustle and bustle of downtown streets—an unusual situation for restaurants in Guangzhou—the place has long had the reputation among "Laoxiangs" (fellow townsmen) for being both authentic and inexpensive.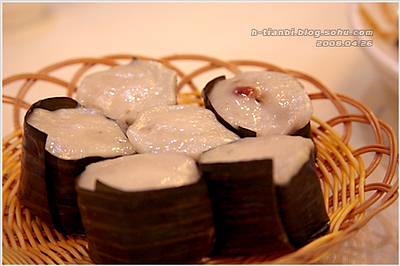 Indeed, live chickens and goats, along with special Hainan vegetables, are shipped by air to the restaurant every other day. Pork is purchased from families living in rural areas of Hainan.
Like other Hainan restaurants in Guangzhou, Hai Nan Ren's menu comprises Wen Chang Chicken, Dong Shan Goat, a selection of fish dishes, and many other widely known Hainan-style dishes. One standout is the Little Cattle dish, which features beef with skin.
The restaurant's Hainan Rice Noodle, a mix of rice noodles, dry beef, bamboo shoots, peanuts and crispy flakes that is widely applauded for its taste, and its abundant local vegetable dishes remind many of its customers of home. For instance, taro stalk is rarely seen in Cantonese dishes, but people in Hainan use it to make pickles or cook it with bamboo shoots and clams. Water celery, "si jiao" (four-edge) beans and black bean sprouts also surprise first-time visitors. Staff members grow the bean sprouts and make bean curd from black beans by themselves.
"To many people, Hainan style dishes are healthy," says Ms. Zhou, the manager. Due to its selectiveness in choosing ingredients and simplicity in cooking methods, Hai Nan Ren lives up to this reputation.
Despite tense competition for customers, the restaurant still manages to cling to its policy of "Hainan cuisine only." It helps that it is located in a quiet neighborhood, away from the busy streets where customers demand a huge diversity of food.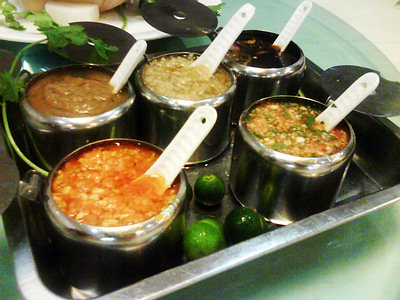 Zhou worries little about finding customers. "We mainly cater our frequent clients and build up a good relationship with them. Then they bring in more," she explained. More than 90% of customers, according to her, are originally from Hainan and come for home-style cooking.
It would be pleasant this summer to step into the tranquil neighborhood and relax in the restaurant, eating a coconut soup that banishes the heat.
Add: Wen Xing Buliding, Hai Nan Ren Restaurant, No. 32, Shuiyin Si Heng Lu, Yuexiu district. 文兴楼海南人酒家,越秀区水荫四横路32号
Tel: 020-87048908