Yiwu ZhaoZhai Photo Frame Professional Street

The Yiwu Zhaozhai, frame decorative painting industry, raw material markets. Frame professional street in Yiwu city center has attracted many of the world merchants flocked to the profession Street carefully procurement of various commodities.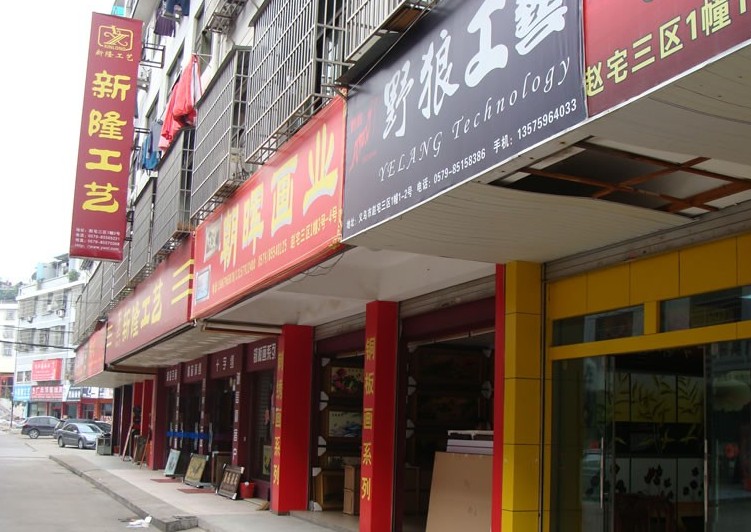 In order to further strengthen and expand the picture frame industry, the implementation of the "field-based first field Backstreet, Field Street, promoted by the co-prosperity" principle, from early August, self-organized preparations photo frame Professional Street, in late December built Yiwu largest Xingzhong photo frame professional street. It is understood that operated the Xing in the photo frame professional street Zhejiang Bin Photo Frame Co., Ltd., more than 200 photo frames manufacturers, distributors, Beijing, Guangzhou, Hangzhou, more than 100 frames joined Professional Street, business products, ordinary in high-grade and other photo frame thousands of varieties.