Guangzhou International Optics Fair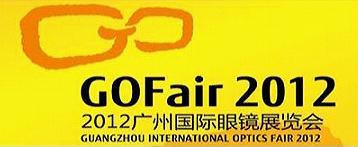 Date: 16-18 May, 2012
Venue: Jinhan Exhibition Center, Guangzhou
Organizer: Guangzhou Merchandise Enterprise (Group) Co., Ltd
Co-Organizer: Guangzhou GuangBai Real Estate Co., Ltd
Website: www.gziof.com
Fair Scale: 10,000 sqm
Booths: 400
Exhibitors: Around 100-150, from optical production base such as Shenzhen in Guangdong province, Danyang in Jiangsu province, Wenzhou, and Duqiao in Zhejiang province.
Fair Introduction
Guangzhou International Optics Fair 2012 offers widest selection of optical products including frames for prescription spectacles and sunglasses, specialty glasses for sports, safety and other uses as well as components, accessories, lenses, contact lenses and optometric equipment. Exhibitors are primarily manufacturers, promising the best design and quality at competitive prices. The fair enables key market players to meet and trade, form partnerships and set industry trends. It is also the best market-entry opportunity for overseas suppliers aiming to tap the fast-growing Chinese market.