Factory Audit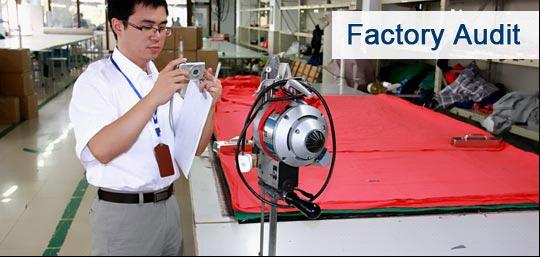 When deciding on a supplier partner, you need to know who your dealing with. Fruitful Trade can do an on-site audit for you to ensure that the factory you have chosen is can meet your needs and requirements, and allows you to compare several suppliers to find the right one to do the job.
We do the following checks:
1. Check the factory scale / aptitudes / operation & capacity
2. Development / technology
3. Quality management
4. Delivery time & follow-up management
5. State of ethical management
Supplier Verification
Local suppliers are notorious for bending the truth about who they are. On more occasions that one can count, the "Sales Manager" you find on Alibaba is a one-man operation or Suppliers who is not at all employed by the factory and therefore has very little control over the production schedule and results for orders. Fruitful Trade is dedicated to demystifying the identity of suppliers and potential suppliers. We'll get to the truth for you. Do an on-site visit to the factory or Suppliers to verify if the supplier is who they in fact say they are.
We do the following checks of supplier verification process:
1. Check the factory capacity and compare that to your ordering needs
2. Check the supplier's history on making the product you want to make – and their previous business experience in the past
3. Equipment check including machines and plant
4. Labor check including number of employees, engineers, managers, management structure
5. Certifications and documents confirmation