GuangZhou Hotel
Where do Foreigners Live in Guangzhou?
There are some 20,000 expatriates from over 150 countries living in Guangzhou indefinitely, with about 500,000 here temporarily at any given time.
About 35.27% and 22.34% of them reside respectively in the Tianhe and Yuexiu Districts, the most developed downtown areas. Panyu, a booming district in the south, is also preferred by about 13.55 %.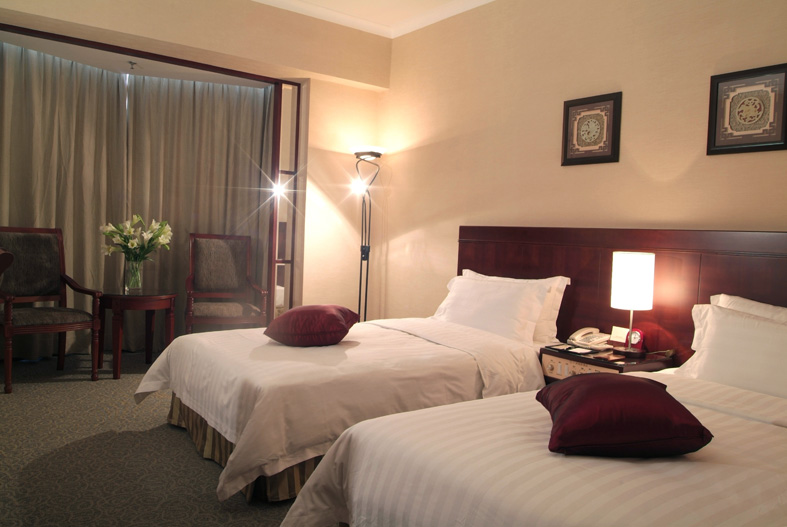 The communities along Huanshi Dong Road, a traditional Central Business District (CBD) sprawling around the Garden Hotel, and Tianhe Bei Road are top residential areas for foreigners. With their upscale office towers, stylish night-life spots, restaurants, leisure facilities and endless shopping, these areas easily attract the highest number of expats.
Europeans, Americans and Australians are particularly fond of the Taojin area (between Huanshi Dong Rd. and Hengfu Rd.) and the Tianhe Bei area to the east.
Taojin is a bit dense, with many older buildings, but has been a favorite place for foreigners to live for decades due to its convenient and diversified services, as well as its "trendy vibe", with premium shopping outlets and interesting spots all around. But foreigners also flock to the Tianhe Bei area, a newly-developed city center with a better living environment that includes highbrow office buildings, hotels and restaurants. Located beside the Tianhe Sports Center, prices here are high.
For Koreans and the Japanese, Tianhe Bei is also a prime location.
Africans, Middle Easterners and Indian people tend to flock to different locations. Xiao Bei Road and the connecting western section of Huanshi Dong Road is their core locale, a convergence of office towers, lines of Islamic restaurants and residential blocks. Many people there are traders and the area is called the "Little Africa of Guangzhou".
Many Africans, plus some Koreans, can also be found living and looking for business opportunities in the blocks around the leather wholesale markets on Jiefang Bei Road and the San Yuan Li Area, which is north of the GZ train station. Also, a large community of Middle Easterners lives around Zhongshan Ba Road, west of the Chen Clan Academy.
Alternatively, there is a privileged "oasis" away from the hustle and bustle of downtown called Ersha Island. Many foreign consulate officials and senior business executives make their homes there in upscale townhouses and villas on this peaceful "Natural enclave".
The apartment blocks in upscale Zhujiang New Town are under constant development, mainly in its western wing, which has become home to many foreigners. But the facilities and cost of living there are not as attractive as Taojin or Tianhe.
Others:
In Panyu foreigners mainly reside in sprawling mainstream estates like Clifford, Riverside, Star-river and Agile, away from the chaos of downtown. Some live in Shiqiao, the district's center. Thanks to a rapidly-developing transportation system, they can work in town while retreating to quieter lives on the outskirts of the city.
The residential communities around the Sun Yat-sen University in the southern district of Haizhu, and the university cluster in the Wushan Area of Tianhe, are popular to foreign students for their close proximity to campuses.
Nowadays some Eastern Europeans and Africans can also be found at the western rim of downtown or on the outskirts of the city, in Luochong Wei or Xi Cha Road for example, because of the low cost of living.