Westin Hotel Yiwu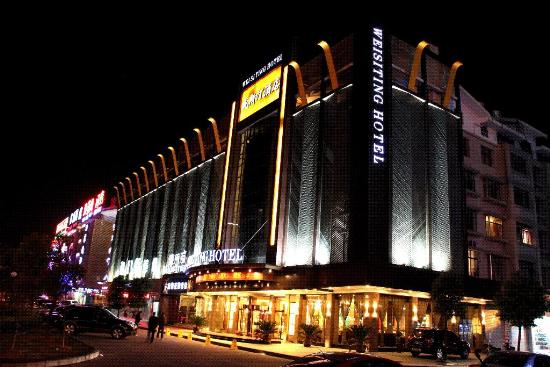 Yiwu Weisiting Hotel is locaed at the connections of the district 1 and district 2 of the International Trade Market, where is the most prosperous place in Yiwu. Westin is a three- star standard according to bulid business hotel. Is extremely advantageous geographical location,transportation is very convenient.cross the road and you will arrive at the market,so have the "market is at the door" reputation.
The hotel has 118 rooms with various styles, you can make choice according to your taste. free internet access to each room, and also provide guests with chinese and western breakfast.The luxurious and elegant dining room make the "Macao Street"as a beautiful landscape in Shangcheng street.
caffee house with elegant environment and stronger coffee flavor,is a good place to make friends, receive a visit and gathering.Westin Hotel will provide you with modern facility ,elegant decoration and our qualified staff will offer people-oriented service.we will try our best to make our hotel as the ideal choice for business and leisure travelers.we wholeheartedly welcome the guests from all over the world to stay in our hotel.