Yiwu Stock Street
"Field-based combination of field Street" is called Yiwu Mall is an important factor. "Buy the goods, selling the country goods" characteristics of the China Commodity City, attracted manufacturers and merchants from across the country. A few square meters of booth crowded, merchants who put the vision to go to the streets and alleys adjacent to the one with the market, those buildings are not tall, decoration is not luxurious streets received special attention, dozens of professional street of goods merchants, manufacturers, merchants of all ages.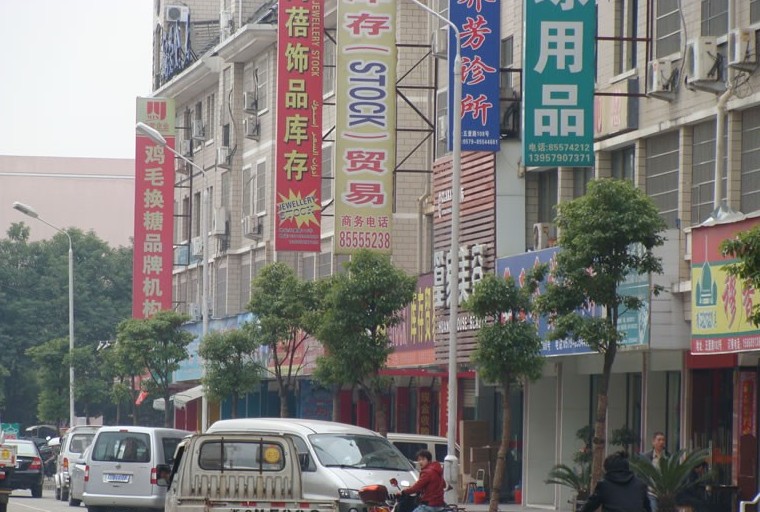 Underwear set of 15 yuan, 10 yuan a pair of jeans, a l The $ 16K laptop ... ultra-low-cost characteristics of the inventory, low prices to attract a lot of Taohuo family. The Yiwu Weihuo most commodities. With the development of the market Business market segments, Yiwu has appeared in several distribution inventory Street.

The Yiwu Yiwu Stock Street
Address: 5 Ai Road
Main Products: clothing, jewelry, handicrafts, Commodity .....