Sourcing In China
Sourcing In China
China, with a population of 1.3 billion, has become one of the economic giants with the greatest potential in the world. By 2011, China ranks the second only to America in GDP. Nowdays, the global economy suffers a downturn, China-- this developing country still keeps a high growth rate. What makes that? Export.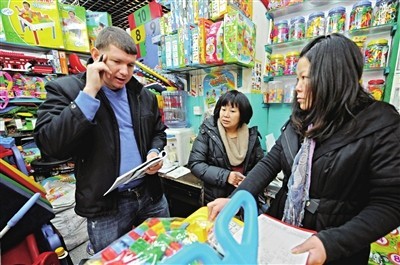 Nowadays, all know that China has been a world workshop, and MADE IN CHINA can be seen everywhere. Abundant labor force and cheap raw material ensure Made in China an incomparable advantage in price around the world. Purchasers from other countries were all crazy about such a lower price when they came to China. There was once a matter as follows: importers purchasing from China sold the bill of lading of container directly before the ship reached the domestic port, many people vied to buy it, which really brought importers a great fortune.
Nowadays, with the deepening of Chinese reform and open-up, it becomes more and more convenient to enter into Chinese market. And more and more foreigners know China, especially

Yiwu

and

Guangzhou

, and large number of foreigners come to China for purchasing.

Yiwu

and

Guangzhou

are the biggest wholesale center in China. For example, almost every factory in China has set up an office in Yiwu which attracts 100 thousand more foreign businessmen to purchase here every year. In

Yiwu market

, new products are developed almost every day. And most purchasers will come to China fours times per year, and every time they will always pay close attention to the developed products so as to grasp the latest business information.
Do you remember the wedding of the British royal family in 2011? One week after the ring given by Prince William to Princess Consort Kate was exposed to the public, the cheap copy one appeared in Yiwu market, which led a trend in the decorations market at one time. And then we can appreciate

Yiwu market

's capability to research ,develop and imitate.