La Seine, Uncompromising French Elegance
Located just beside the Pearl River inside the Xinghai Concert Hall, La Seine is said to be one of the top places for making a wedding proposal in Guangzhou.
The interior of the restaurant was conceived by a Hong Kong designer with a strong continental atmosphere, both quiet and elegant.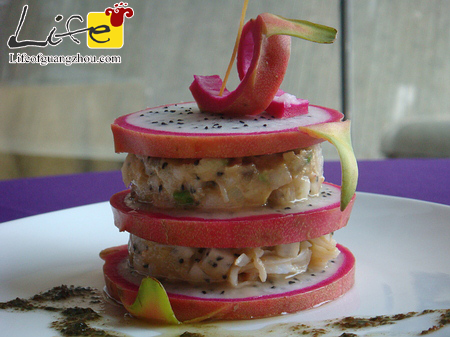 There is an open kitchen at the right of the restaurant, resembling a stage where "good shows" play every day, demonstrating the culinary art.
La Seine boasts a grand view of the Pearl River in its outdoor area. Beautiful sunsets, gentle breezes, passing waterbuses and indulgent desserts all compose a perfect picture that diners won't soon forget.
In a world where "Fusion" is taking the lead, La Seine's cuisine has always retained its authentic character, refusing to compromise to local tastes, even during the early days when French cuisine and French catering culture was still new and not as popular in Guangzhou.
Nevertheless, La Seine has gained many fans over the years by cultivating French dining culture little by little among the locals.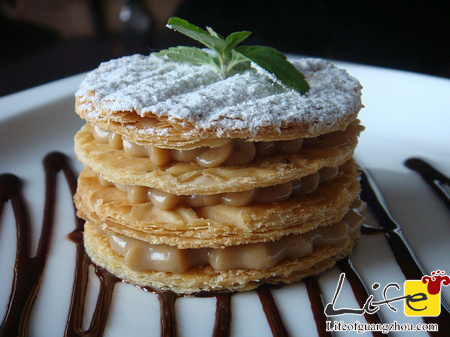 Although the menu changes regularly, signature dishes such as the "Pan-fried Goose Liver & Caramel Vinaigrette Apple with Fig Red Wine Sauce" and "Baked Snails Served with Garlic & Parsley Butter" are always available.
Fine food is always best paired with the proper wine. At La Seine diners can choose from an extensive list of imported wines.
Dessert is another thing you should not miss at this French restaurant, so don't pass up a chance to see French pastry chef Lloyd show off his culinary skills.
Add: G/F, Xinghai Concert Hall, 33 Qingbo Rd, Ersha Island 二沙岛晴波路33号星海音乐厅首层
Tel: 8735 2222 ext 888, 8735 2531