Spanish Food and Vintage
In lively Taojin Lu, an expats' community in Guangzhou, lies peacefully a small two-storey restaurant, Wine & Tapas. It's regarded to have the best and the most Spanish delicacies in Guangzhou for the time being.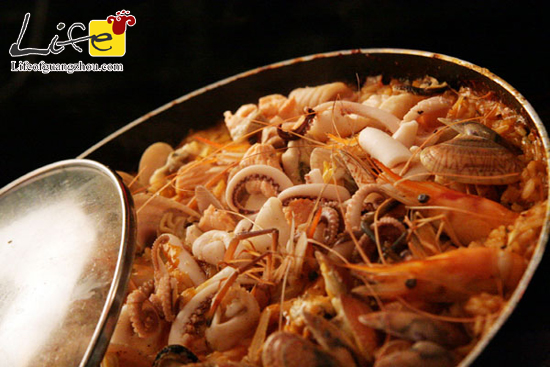 About 80% of its menu of some 100 dishes and snacks are Spanish-style in wide range. Others are Italian and Sweden. Only olive oil is used in cooking to present authentic European flavor.
Most of the food here we ever tasted are delicious, full of pleasing characteristic and strongly-flavored. They feature nice interaction and balance of tastes and feelings.
Cheese, Champaign and red wine are the musts to try here. Gruyere Cheese and Bleu Cheese top my choices.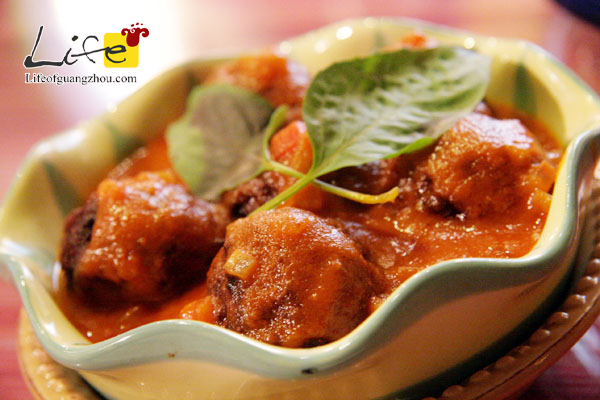 The decoration is somewhat European, especially the lovely wall-painting on the second floor. The ambience is warm and cozy, with different sections catering for your needs including privacy.
One of the owners Patrick is from Hong Kong. In stylish dress and talk, he is a "perfectionist" (his friends' remark) gourmet and a veteran of catering, ever studying hotel management in Switzerland and living in Europe for years. He is pursuing quality in food, kitchen operation and guest service.
The pricing here is a bit above-average and still worthy for the good delicacies.
The wine is cost-effective. It's even more luring to come down for a drink now as Wine & Tapas is making some wine promotions
Address: 98 Taojon Lu (Opposite to the Starbucks)
Tel: 020-8358 7890.