Shangcheng Hotel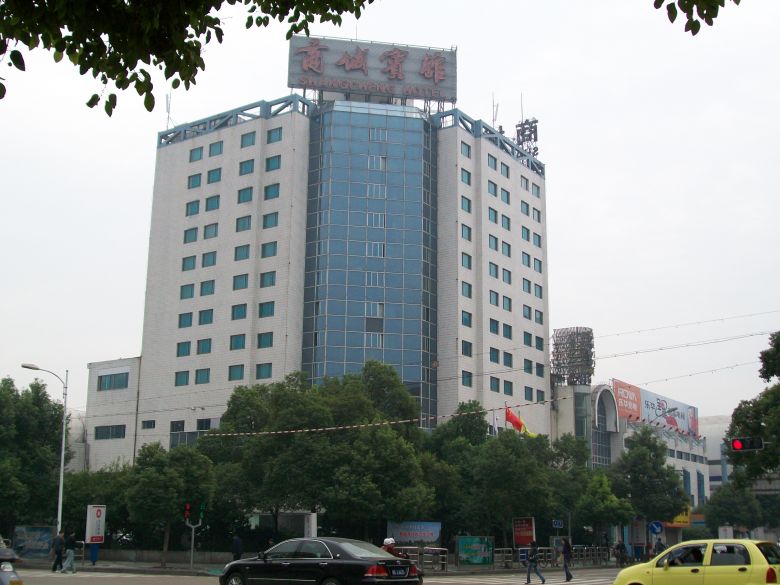 Shangcheng Hotel (Shangcheng Binguan) is a 3 star international tourist hotel. It is a good place for accommodation, entertainment and shopping.
There are 140 rooms/suites, like single, twin, couple, triple, biz and luxurious types, which are equipped with facilities like central air-conditioner, IDD/DDD, broad band access, satellite TV, etc.
Conference halls of various sizes can hold 300-10 people respectively. The restaurants serve 600 guests. Karaoke, KTV, music bar, beauty parlour, sauna, chess and cards room are also available.
Open: 1992 Decorated in 2003
Address: 51 Huangyuan Rd Yiwu China
Postcode: 322000
Fixed-line phone: 86579-85458888
Fax: 86579-85538516
Transportation: To the airport: 12km
To the railway station: 3km
To downtown: 0kmHotel amenities:
Meeting Facilities, Business Center, Beauty Salon
Shangcheng Hotel Location: near to the Huangyuan Market, the Commodity City, near to the shopping center ( under reconstruction )