Yiwu City
Yiwu, the city of about 1.2 million people is located in the central Zhejiang province near the central eastern coast of the Peoples Republic of China. The city governs 8 towns and 5 sub-districts. It is well-known internationally for its small commodity trade and vibrant free market.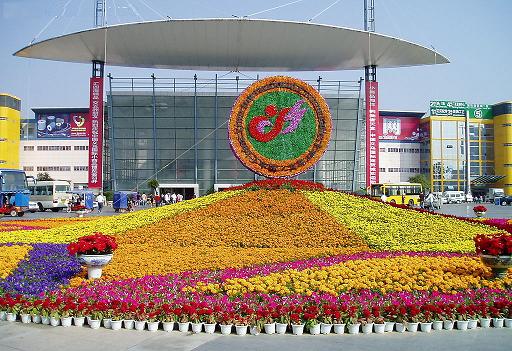 Its commodity industry has been leading in the regional economy since its inception in 1995 and was acknowledged as an international commodities market in 2002. Yiwu industry has grown remarkably through these years and now the entire world looks at Yiwu China for small commodities business. This huge market houses 62000 stores and offer around 200,000 varieties of daily necessity products. It is surely a paradise for traders all across the globe.
Yiwu China - the biggest supermarket in the world for small commodities wins accolades when it comes to connectivity. It is well-connected with other important cities in the country. Astounding infrastructure enables very easy access from farthest of the places to Yiwu. World-class airport, frequent flights, railways and roadways- everything connects the shoppers paradise to the rest of the world. Moreover, premium hotels and restaurants with international standards are just impeccable. Many people also prefer to approach Yiwu trade agents who provide one-stop solution. They plan your entire itinerary and even provide translation and shipping services.
Economy
Yiwu is famous in China as a commodities center. Yiwu's China Small-Commodity Market has for 6 consecutive years topped China's 100 top open markets and was for successive years listed as "China's civilized open market". It has been named as the banner of China's market economy and with a large variety of quality but cheaper commodities, the market has become a shopping paradise for tourists.
Its 4C-grade airport has opened over a dozen of air routes to such cities as Beijing, Guangzhou, Shantou, Weifang and Shenzhen. The Zhejiang-Jiangxi Railway and Hangzhou-Jinhua Expressway pass through the city, making Yiwu an important local transportation hub. Express trains from Shanghai South Railway Station take less than three hours.
"Yiwu, 300 kilometers away from Shanghai, is the largest market of petty commodity wholesales in the world where various foreign buyers go to place orders." Such a depiction comes from Chinese Figures Astonishing the World, a special report co-delivered by the United Nations,the World Bank and Morgan Stanley. In that special report, Yiwu is the only enlisted county economy. And in the choice of "the 2004 Most Favorite Chinese Cities of Domestic and Foreign Public in 2004", Yiwu ranked the first among all county-level cities.
Yiwu is a landmark for Made-in-China; some might even compare it to Shanghai Shenzhen or Guangzhou. Yiwu boasts remarkable markets, such as the International Trade City,the Binwang market,the Food Market and the Furniture market etc. and those markets covers about 1.7 million items, you can find anything imaginable in Yiwu Market. There are about 20 trade shows holded in Yiwu every year,such as Yiwu Fair, China Hardware Fair and China Yiwu Forest Products Fair etc..