Qianqing Shaoxing Textile Raw Material Market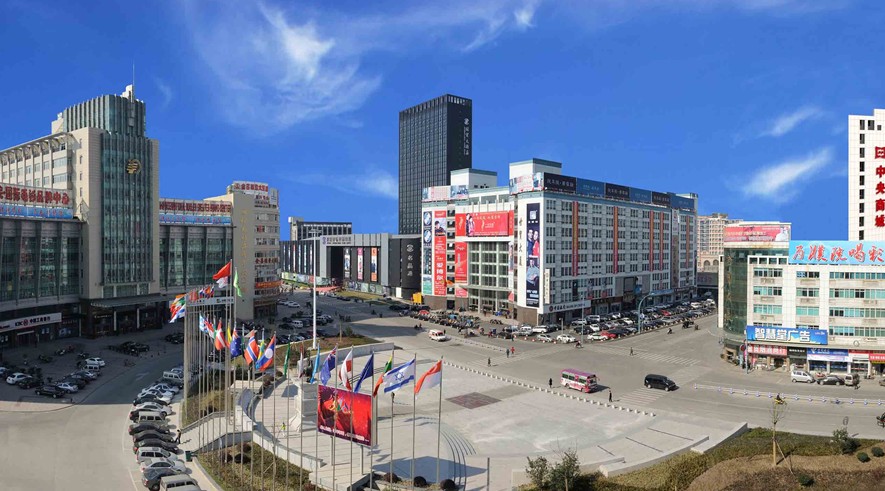 Qianqing textile raw material market, Shaoxing, China Textile City was founded in 1993, Zhejiang Province key regional markets. The total area of 313 mu, total construction area of 195,000 square meters, 1581 sets of existing business premises, 48 supporting warehouse, business households of more than 600 households. 2000 turnover of 11.315 billion yuan, becoming the country's largest textile raw materials to the professional trading market, ranking third in the national professional market.
The main business market polyester filament yarn, polyester chip, staple fiber, whole cotton yarn more than 10 categories, more than 1,000 varieties. Market covering the whole province, radiation in 22 provinces of Jiangsu and other. Market in China Textile Information Center, founded in September 1998 for the international opening of the China Textile City Qianqing Textile Raw Material Market site to the end of 2000, more than 600 enterprises to establish good relations of cooperation, on-line access to the number of cumulative more than 11 million people, online trading is gradually carried out. Continue to seek space for development, and actively explore the domestic market, Qianqing Textile Raw Material Market Development Co., Ltd. invested 80% in 2000, the Changyi municipal authorities invested 20% co-founded the Shandong the Changyi textile raw materials market, the market a total investment of 100 million yuan , covering 300 acres, an investment of 30 million yuan, covers an area of 100 acres and has 400 sets the operating room and storage and other facilities, the construction area of 40,000 square meters. Construction in February and put into trial operation in October 1, the opening was only three months turnover reached 300 million yuan.