HuanYuan Clothing Market

Yiwu new Huangyuan market formally opened recently. It is located in the most prosperous business area of embroidered lake. The south of this market is Jiangbin Road, the south is Middle Chouzhou Road and the west is Huangyuan Road. The market covers an area of 117 acres and the building area is more than 420 thousand square meters. The total investment is RMB 1.4 billion.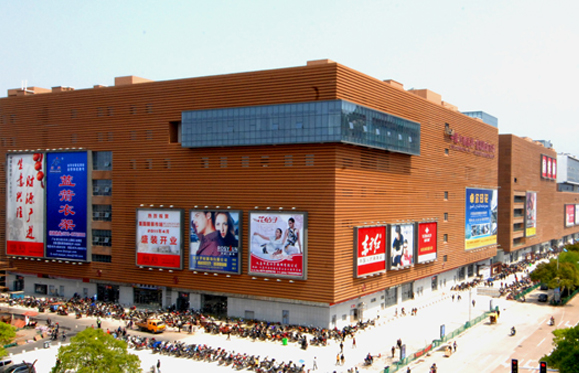 Moved from Binwang Road to the river bank, the operating style of Huangyuan market upgraded from outside to inside. Compared with the 2.8 square meters open booth, Huangyuan market set up 14.4 square meters closed glass booth. It takes unit regionalism and the channel is capacious and bright. Thus satisfied the shop owners requirements of manage exhibit, field negotiation, on-the-spot trade . Meanwhile, broadband has been connected to households and the popularization of the POS machine have created favorable conditions for the Internet businesses of the shop owners. These will also promote the rapid development of intangible market.
Huangyuan market is divided into 8 floors overground and 1 floor underground. There are more than 5000 booths. From the first floor to the fifth floor are jeans, men s clothing, women s clothing, sportswear, woolen sweaters, children s clothing and so on. They are positioned as the professional clothing market. The eighth and the ninth floors are projected as local characteristic boutiques, which will adopt the predominant enterprises of clothing industry on national base.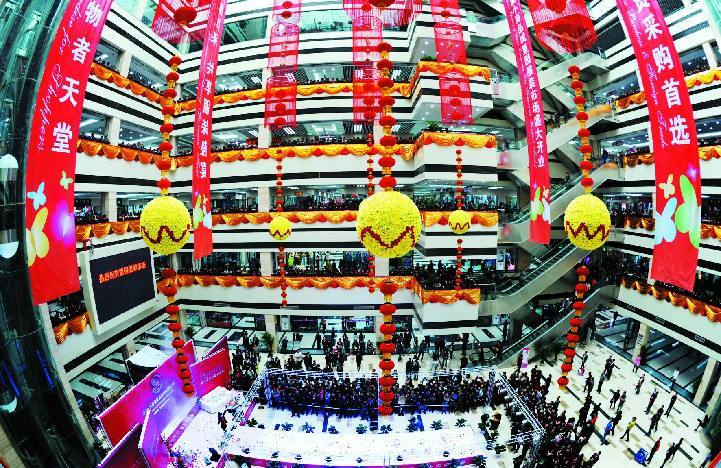 The opening of yiwu Huangyuan Market will no doubt enrich the selling patterns of the commercial tenants. It will be good for the clothing industry to grow bigger and stronger. And we believe that more and more business clients from home and abroad will be attracted here. Yiwu commodity city will be more and more famous and the economy will surely be promoted greatly.
HuanYuan clothing Market Industry.
From Distance from Market Description Yiwu airport 9km.