Daye Feng Fan (Hainan Cuisine)
You could call it grand. Entering the restaurant behind the swaying hips of the waitress, I felt I was on a long journey in a tropical island. Small wooden huts with open windows, coconut leaves flickering in the air...
Daye Feng Fan, meaning "big coconut and rice", is Guangzhou's largest Hainan restaurant, very clean and proud of its food safety record.
Hainan cuisine is lighter than Cantonese cuisine, with mild seasonings. Signature dishes include Wenchang Chicken and Dongshan Goat.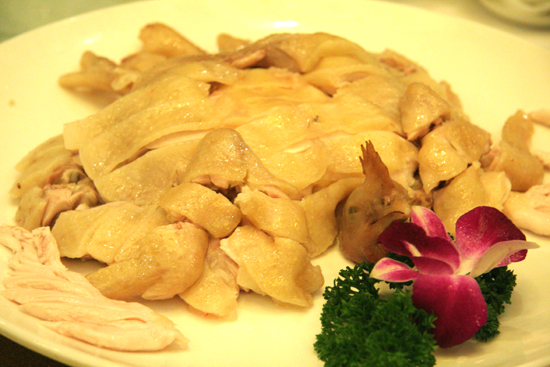 Wenchang chickens are fleshy birds originating in Wenchang City, a small town in the north of Hainan Island. Fed on rice, their meat is succulent.
Wenchang chicken is best cooked braised in water. When the bones turn a little bloody, it's chopped into small chunks before being served. Diners dip it in a special ginger sauce before eating.
Hainan Island yields an abundance of tropical crops like coconuts, pepper, coffee and tea. The island is also home to a variety of fruits and Chinese medical herbs. Fresh seafood is included in the home-style dishes.
Hainan chicken rice and coconut oil rice are good complementary staple dishes. No doubt, the fragrance of chicken and coconut gives you an appetite.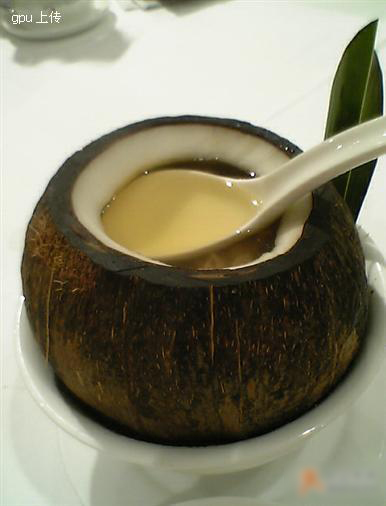 Other recommended dishes include Hainan kidney bean, osmanthus-flavored wine and Dongshan Goat.
Add: 6/F, Grandview Plaza 228, Tianhe Rd. Tianhe, Guangzhou
Tel: 020-3833 0831