2012 Fair of Machinery Industry Exhibition in Shanghai to promote the well of enterprises to pay attention
Update: 2012-05-22   Source: Source: www.FruitfulTrade.com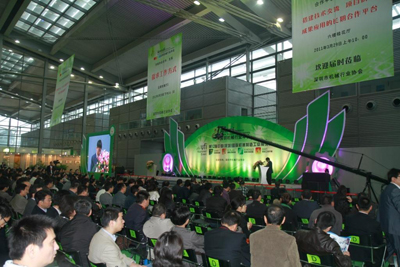 2012 's 18th Fair of Machinery Industry, the exhibition is approved by the State Council, jointly organized by the Ministry of Commerce, Zhejiang Provincial People's Government, Zhejiang Provincial Department of Commerce, Yiwu Municipal People's Government has undertaken large-scale international exhibition Chong Jie exhibition performed, exhibition held in Yiwu Meihu Exhibition Center on 21-23 October 2012.
Investment Promotion Department of the Executive Committee the breeze went to the Shanghai New International Expo Centre on May 9 -11 right being held sialchina2012, packtech foodtech china2012-Bakery China2012 site publicity of the 18th Fair of Machinery Industry Exhibition, the staff site visits the exhibitors, the 18th show much concern of exhibitors and buyers.
It is understood that the Ministry of Commerce issued the Ministry of Commerce of good 18th China Yiwu International Commodities Fair, the paper outlines the scale of the exhibition of the 18th Fair, the industry settings, and important economic and trade activities. explicit requirements for the local competent commercial administrations of local special priority marketable commodities exhibiting organization with the strength of corporate and institutional participants, and actively support the run of the Fair.
The Commerce Department documentation requirements, around the early identification of the name of the department in charge of this work, contacts and contact information submitted to the Office of Fair Executive Committee. It is reported that the size of the 17th Fair Exhibition to be held in late October last year for the first time over East China Fair, organized by the Commerce Department's economic and trade show in second place, second only to the Canton Fair.
Image display of the current exhibition is "facing the world, serving the entire country for exhibition purposes, adhere to the" internationalization, specialization, market-oriented brand, "the exhibition of the ideas, efforts to create a set of trade negotiations, exhibition and trade, information exchange, in one of the international brand exhibition.