Asian Games Museum Opens Today
Update: 2012-05-18 Source: www.FruitfulTrade.com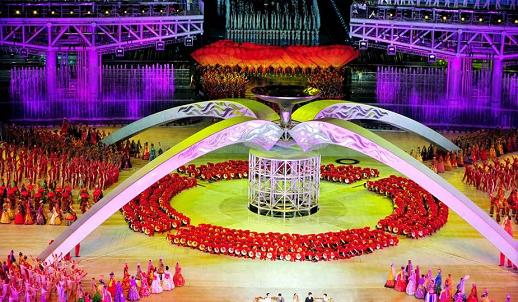 According to the Administration of Culture, Press, Publication, Radio and Television of Guangzhou Municipality, the opening ceremony of Guangzhou Asian Games and Asian Para Games Museum was held at the West Gate of Tianhe Sports Center on the morning of May 18, 2012. The fire of Guangzhou Asian Para Games began to be showed in the museum.
With the office building of Guangzhou Asian Games Organizing Committee located at the West Gate of Tianhe Sports Center as its predecessor, the museum was used to show the achievements and precious cultural heritage of the Asian Games and Asian Para Games.
In addition, May 18 is International Museum Day. The theme for 2012 is Museums in a Changing World. New Challenges, New Inspirations.
Museums in Guangzhou have prepared various characteristic activities and lectures for Guangzhou citizens such as the "Guangzhou Faience Painting—I am a Little Guangzhou Faience Painter" activity held by Guangzhou Museum, "Pottery Making Dedicated to the Museum Friends" activity by the Museum of the Western Han Dynasty Mausoleum of Nanyue King, "Han Chinese Clothing Show with Guangzhou Characteristics" by Museum of Yuexiu District, "Tittle-Tattle about Western Museums" by the Memorial Museum of Generalissimo Sun Yat-sen's Mansion, and "Treasure in Palace—Award-winning Games" by the Nanyue Kingdom Palace Museum.