Fair nine pavilions arrangements basically completed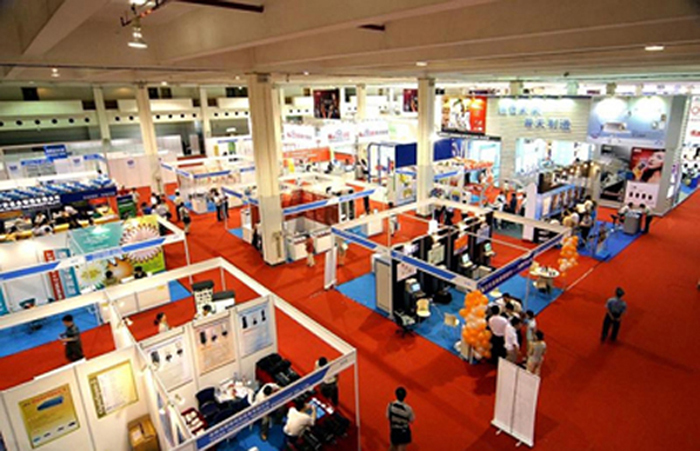 Reporters learned from the briefing on preparations for the 7th Fair, this year's Fair will be nine pavilion arrangement has been basically completed, more than 3,200 booths have been put in place. The majority of exhibitors actively preparing for the show dozens of supporting activities will be brilliant, and the trading characteristics of cultural products will become more prominent.
City leaders Ge GQ, Chen Yong, He Wenfei attended the meeting and heard reports from all the working departments of the Fair and the supporting activities is responsible for people.
This Fair will set up nine halls: A1 Museum Christmas cultural goods & Printing and Packaging Trade Shows, B1, Museum of fine ceramics in Jingdezhen Show, C1 Museum stylistic office supplies international exhibition, D1 Hall, cross stitch, framed art Art & Crafts Fair , E1, Museum of the cultural and Creative design Innovation Exhibition Hall D2, non-genetic Exhibition Hall C2, provinces and cities craft art exhibitions, B2 Museum paintings antiques professional development, E2 Museum for the new Riverside Scene at Qingming Festival exhibition, the third Chinese diplomat see the world "photography exhibition.
During the exhibition, supporting activities are equally attractive. It is understood that during the Fair, will carry out China Youth Arts talent incubator project start, the first East China Cultural Industry Forum, the International Forum of Creative Design, Frame Industry Development Forum, Christmas supplies and cross stitch industry standard release, the international cultural products on sale dozens of related activities.
Ge GQ, deputy secretary of the briefing, said that the Fair is approaching, the preparatory work is again clear, and then implement, achieve excellence. The supporting activities of each Working Group should fair as a pearl organic series up to show the superposition of the effects of the supporting activities that contains a yield better results.