Guangzhou's April CPI Up 3.3 Percent
Update: 2012-05-15   Source: Source: www.FruitfulTrade.com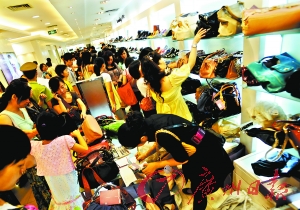 According to Guangzhou Survey Team of the National Bureau of Statistics, Guangzhou's urban consumer price index (the CPI) rose 3.3 percent year-on-year in April, lower than the domestic and Guangdong's average increase level, and also 0.6 percent lower than that for the previous month.
Compared with the CPI rise in March, a 3.9 percent year-on-year rise, April saw a slow increase in the CPI. According to the analysis conducted by Guangzhou Survey Team of the National Bureau of Statistics, the food price decreased by 0.6 percent in April, compared with that for March. It is the first decrease in the year and it could be attributed to the decrease in the prices of aquatic products and fresh vegetables.
However, the prices of services grew generally. Affected by China Import and Export Fair (Canton Fair), the average hotel accommodation price rose nearly 50 percent, and other accommodation prices increased by 80.6 percent, both of which directly contributed to the growth of the CPI by 0.47 percent. Though the running water price has not been adjusted officially, the prices of the services that involve using a lot of water, such as car washing, bathing and footbath, have all risen. The price of car washing went up by nearly 10 percent.