Wan Qingliang Meets with Singapore's Ambassador to China
Update: 2012-05-21 Source: www.FruitfulTrade.com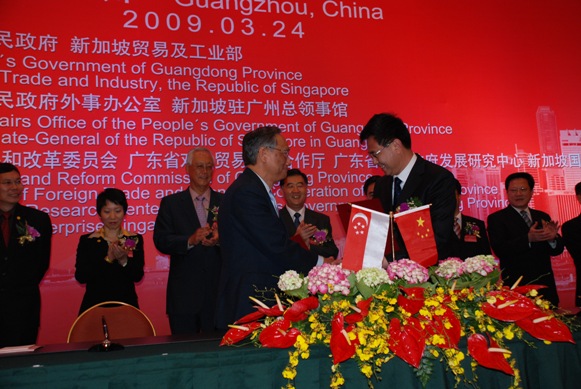 Wan Qingliang, member of the Standing Committee of the CPC Guangdong Provincial Committee and Secretary of the CPC Guangzhou Municipal Committee, met with Mr Stanley Loh Ka Leung, Singapore's Ambassador to China, on the afternoon of May 17, 2012.
Wan Qingliang said that Singapore has much successful experience in developing high-end industries, promoting industrial transformation and upgrading, building intelligent cities, making innovations in social management, etc, which Guangzhou should learn from.
Mr Stanley Loh Ka Leung said that the Singapore government attaches great importance to strengthening the cooperation with Guangdong Province and Guangzhou Municipality and will actively introduce more local enterprises to Guangzhou and help them invest here. He added that the Singapore government hopes to push forward the exchanges and cooperation between both sides on strengthening the soft power of the cities, promote the common development, realize mutual benefits and achieve a win-win situation.